Chapter 11 Bankruptcy
As one of our Sacramento Bankruptcy Attorneys will explain, a Chapter 11 Bankruptcy is the most complex of the reorganization bankruptcies. On the other hand, a Chapter 11 Bankruptcy provides the most flexibility, and thus usually has many different options for reorganization. While it is the most expensive of the bankruptcy options, for debtors with significant assets, it is generally well worth the financial investment.
Why file a Chapter 11 Bankruptcy?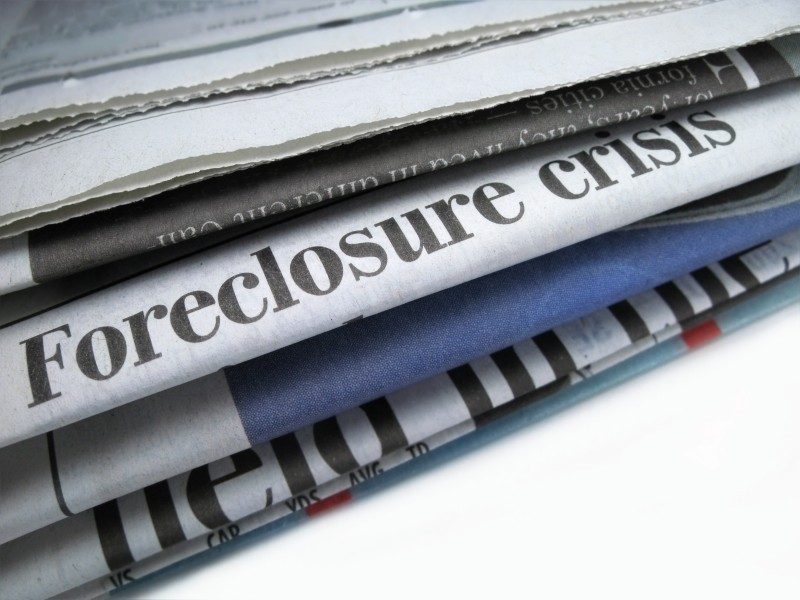 The most common reason for filing a Chapter 11 Bankruptcy is to provide individuals and businesses an opportunity to restructure secured debts and/or leases. It is not uncommon for a business with a very successful business model to be strapped with debts from years ago that are causing cash flow problems.
Without the ability to file a reorganization bankruptcy, many businesses would be shut down. While some creditors may not feel sympathetic to a business being forced to shut down, what is an unfortunate reality is that when a business shuts down, it usually has a major trickle down impact on employees, sub-contractors, and other businesses whose income is derived from the debtor. Even governments can be negatively impacted when a business shuts down, as the business has an impact on not only the government's income (e.g. taxes), but shutting down may also cause a rise in governmental expenses (e.g. unemployment benefits).
To preserve viable business and to reduce the economic consequences of a business closing, the Bankruptcy Code is very generous and flexible when it comes to providing reorganization strategies in a Chapter 11 Bankruptcy.
Another common reason for Sacramento Bankruptcy Attorneys to file a Chapter 11 Bankruptcy for their clients is to permit an orderly liquidation of business assets. Sometimes business models do fail or other circumstances do not lend to reorganization. In some of those situations, a Chapter 11 Bankruptcy is a viable vehicle to permit an orderly liquidation. In particular, there are often multiple liens that impair the ability to sell property in an open market. In a Chapter 11 liquidation bankruptcy, assets can be sold despite the existence of liens. As a result, assets can be sold for closer to top dollar, which often has the impact of maximizing the payment to creditors as well as possibly reducing the obligations of personal
How does a Chapter 11 Bankruptcy work?
While it is possible to file an involuntary bankruptcy against a debtor not paying its or his/her debts timely, generally a Chapter 11 Bankruptcy begins with the filing of a voluntary petition with the bankruptcy court by the debtor itself (with the assistance of a Sacramento Bankruptcy Attorney). Either way, a voluntary petition must adhere to a strict format.
After the petition is filed, and unless the court orders otherwise, the debtor also must file with the court: (1) schedules of assets and liabilities; (2) a schedule of current income and expenditures; (3) a schedule of executory contracts and unexpired leases; and (4) a statement of financial affairs. In addition to those documents, if the debtor is an individual (or husband and wife), there are additional document filing requirements, such as filing of a certificate of credit counseling, and evidence of payment from employers (if any) received 60 days before filing. These are areas in which the services of a Sacramento Bankruptcy Attorney can be very helpful.
The court's filing fees for a Chapter 11 are significant. The base filing fee payable to the court clerk is over $1,000 alone.
Similar to a Chapter 13 bankruptcy, once a Chapter 11 Bankruptcy case is filed, the debtor usually remains as a "Debtor-in-Possession." Being a Debtor-in-Possession essentially means that the business management continues to be in control of its business affairs, assets, and operations. As a Debtor-in-Possession, however, there are certain requirements to remain in control of in regards to the business affairs. There are monthly reports that have to be prepared and filed, that update the court and interested parties of the monthly financial activities. Also, the Debtor-in-Possession, with the help of a Sacramento Bankruptcy Attorney, must generally seek court approval to enter into transactions outside the course of its or his/her normal business affairs, to enter into financing agreements and to employ professionals. Unless there are concerns of assets disappearing or the Debtor-in-Possession has a history of suspicious business practices, and as long as the Debtor-in-Possession complies with the on-going case requirements, the courts are generally favorable to allowing the debtors to control their business affairs.
However, if the Debtor-in-Possession fails to comply with the reporting requirements, fails to comply with bankruptcy law, fails to obey court orders, or conducts itself in a manner that appears to be detrimental to creditors, the court can insert a trustee to take over the estate, convert the case to a Chapter 7 Bankruptcy, or possibly dismiss the case.
Once the Debtor-in-Possession has prepared its or his/her schedules and related financial documents, it becomes incumbent upon to the debtor to prepare a written disclosure statement and a plan of reorganization. A plan of reorganization is a very complicated document and use of a Sacramento Bankruptcy Attorney will prove very helpful. The plan of reorganization sets forth the terms and conditions upon which the debtor seeks to reorganize itself, including what debts it or he/she will pay, and how it or he/she will pay those debts. Analyzing which debts are treated as priorities, and to what extent those debts need to be paid, is a very complicated and important part of a Sacramento Bankruptcy Attorney's responsibilities.
In addition to the preparation of a plan, a disclosure statement must be prepared. A disclosure statement is an explanation of how the plan will be completed. It provides a financial analysis of the debtor and the debtor's income. Ideally, a disclosure statement is intended to provide creditors sufficient information to enable them to make informed business decisions as to whether to vote to accept or reject the plan.
How long does a Chapter 11 Bankruptcy case typically take?
For a Sacramento Bankruptcy Attorney, it usually takes between six months and a full year to confirm a routine Chapter 11 Bankruptcy plan of reorganization. Depending on the complexity of the case, the number of disputes over asset values and classifications, and the cooperation or lack thereof of creditors, it is not unforeseen for a Chapter 11 Bankruptcy plan confirmation to take well over a year.
Once a plan is confirmed, the length of the plan and the length of time that a case remains within the jurisdiction of the bankruptcy court can vary dramatically. While it is conceivable that a bankruptcy case is closed immediately following plan confirmation, in some situations, the case may remain open for years. However, in the bulk of cases in which a plan is confirmed by one of our Sacramento Bankruptcy Attorneys, the cases are closed well within a year after confirmation of the plan.
If you would like to learn more about a Chapter 11 Bankruptcy, and to see if it is an efficient alternative for you or your business, please do not hesitate to call one of our Sacramento Bankruptcy Attorneys.