Dissolution of Partnership or Business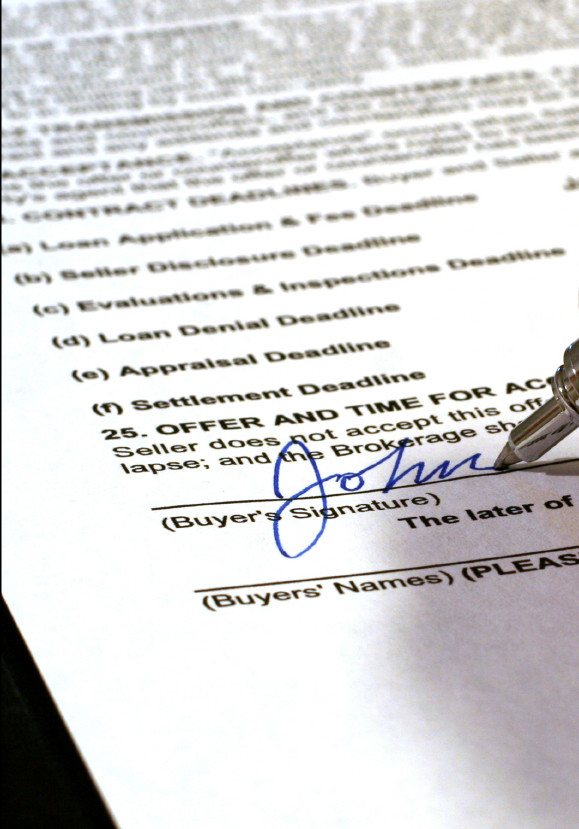 The Sacramento Business Attorneys at Eason & Tambornini recognize that unfortunately not all business relationships end with a simple handshake. We also realize that the sooner you can get a partnership dissolution or corporate shake-up behind you, the sooner you can get back to doing what you do best: building a business.
Unfortunately, most small businesses do not have partnership or shareholder dissolution agreements that sufficiently anticipate what happens upon a party's desire for a voluntary withdrawal, an expulsion of a partner or shareholder, or when a partner/shareholder's spouse or bankruptcy estate claims an ownership interest.
The good news is that there is a significant amount of legislations and case law that handles these disputes and breakups. The unfortunate news is that the factual inquiry can be very complex, and require a delicate handling so as not to cook the golden goose. There is a fine balance between enforcing all of a partner or shareholder's rights under the law, and potentially destroying the business in the process.
Many of these cases are governed by the Uniform Partnership Act, as revised, modified, and passed in California. Under the Revised Uniform Partnership Act, many rights are defined based on the dissociation of the partner, whether the business continued in its form after dissociation, and then of course, the assessing of a value and or claims based on the dissociation and the terms of dissociation.
Just as there are very specific rights between partners under the Revised Uniform Partnership Act, there are similar rights and mechanisms set forth in the California Corporations Code that relate to corporations and limited liability companies. Besides the codified rights, one of the challenges that may exist stems from the written shareholder/partnership agreements themselves. A careful study of the written agreements of the parties, and a comparison and contrast with the California statutes are necessary to determine your rights and responsibilities.
If you are considering voluntarily leaving, or are being forced out, of a small business (whether it is a partnership, a corporation, or a limited liability company), it is imperative to speak with a Sacramento business attorney at the earliest point.
Breach of Contract
The Sacramento Business Attorneys at Eason and Tambornini regularly handle breach of contract disputes. A prominent but not necessarily respected businessman in Sacramento made himself wealthy with the following business philosophy: "sign on the dotted line, and then we will start negotiations." His intentions were ostensibly to get parties into contracts, and then threaten them with slow payments, litigation, and stalling tactics to further his bottom line.
While unethical, these contract techniques have sadly proven more and more popular over the years. Our Sacramento Business Attorneys do not believe that you should have to tolerate this type of action. It is our goal at Eason & Tambornini to aggressively seek enforcement of a contract on your behalf so that your profits are not eroded.
One of the unique tools to enforcement of commercial and business contracts in California is a prejudgment writ of attachment. While a complicated legislative creature, the prejudgment writ of attachment is available in certain business litigation settings. It can permit the plaintiff upon court approval to begin seizing and liening the assets of the defendant at the beginning of a case, rather than waiting the years it often takes to obtain a judgment through the court process. The obvious benefit of this prejudgment writ process is that it allows a plaintiff to secure future payments with a lien. An unintended legislative benefit, but clearly a positive aspect of the prejudgment writ is that it can force a defendant to come to the table early in litigation and reach a responsible resolution of the disputed claims.
Prejudgment remedies can be complicated, and can require the posting of a bond, but when effectively used, they can bring an abrupt conclusion to litigation that would often last many years. If you are the party to a breach of contract claim, please do not hesitate to speak with one of our Sacramento Business Attorneys to see if a prejudgment writ would assist you in your resolution.
Collection of Accounts Receivables
The Sacramento Business Attorneys at Eason & Tambornini are prepared to handle your business collection and account receivable needs. For many years, the collection on accounts receivable was as simple as sending dunning letters, referring to a "collection department," or possibly turning over to a "collection agency," which would make multiple phone calls until the customer/client paid. Traditionally, the stigma of not paying debts was sufficient to coerce debtors to pay their debts or to make other payment arrangements.
With the fall in the real estate market, and the corresponding rise in bankruptcy filings, debtors are becoming more accustomed to just simply electing to not paying their debts. The stigma of not paying has been replaced with complacency to those who simply choose not to pay their debts in order to negotiate a better deal. On the other hand, trying to extract blood from the proverbial stone is not an economic use of resources either. Some businesses and some debtors have truly fallen on hard times and cannot honor their obligations even if they wanted.
Our Sacramento Business Attorneys have a vast knowledge of both sides of the coin, having represented not only business in collection of their debts, but business in bankruptcies and bankruptcy reorganizations. This history and knowledge gives us a distinct advantage in assessing whether debts are collectable, assessing various ways to collect the debts, and in fact, collecting debts when viable.
Lease Disputes
Our Sacramento Business Attorneys are routinely handling commercial lease disputes on behalf of our clients. With the turbulent business climate, disputes are becoming more of a common place. Besides business owners having cash flow problems, commercial property owners are regularly going into receivership, foreclosure, and/or bankruptcy. We are familiar with these insolvency issues, and would be happy to assist in navigating these concerns.
The Sacramento Business Attorneys at Eason & Tambornini are here to assist you with your entire business attorney needs, whether they are for breach of contract claims, collection, lease disputes, or partnership dissolution matters.