Employment Class Action
The employment class action attorneys at Eason & Tambornini regularly see employment class actions, particularly violations for meal breaks, rest breaks, inaccurate paystubs, and non-payment of overtime. Class actions empower employees to fight back against employers who have taken advantage of employees.
What is a class action?
A class action is when an individual sues another for their individual claims and on behalf of a group. A class representative sues on behalf of all members of his or her class to recover money damages or obtain injunctive relief for the class. It can be very rewarding to represent the rights of others on these claims.
What is necessary for an employment class action?
There are lots of technical rules for a class action, and our class action attorneys can explain them to you. Generally speaking, in order to have a class action, all members need to have common questions of law or common questions of fact. In other words, everyone's dispute needs to be about the same problem. This often occurs when an employer has an improper policy in place that is consistent among similar employees.
Common employment class actions include:
Not providing timely rest breaks
Absence of rest breaks
Requiring employees to work through meal/lunch breaks
Not paying employees for unproductive time (e.g. waiting around)
Not paying truck drivers while they are waiting for loads or when they are stuck in traffic
How do you file a class action against a company?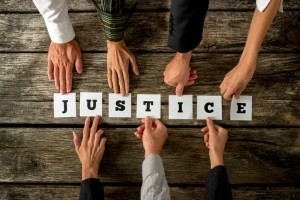 A class action is an action in which the rights of others are being pursued and it must be brought by an attorney licensed to practice law in the state. It is initiated by the filing of a complaint in either the Superior Court, or the Federal District Court, depending on what laws are being sought to enforce. When the case is ready, the class action attorney will file a motion to certify the class. This means they will ask the judge to recognize the case on behalf of all similarly situated individuals, not just the named plaintiff.
How many plaintiffs are required for a class action?
A single plaintiff can bring the class action on behalf of others. There does not need to be more than one plaintiff. However, there has to be a minimum number of "class members" to have a class certified. The minimum number needed is not set in stone, but generally speaking, the court is looking at judicial economics. Is it more feasible/practical for the court to handle the class action as one case or should each person file separately? The amount at stake also has an impact on class certification.
How long does a class action take to settle?
The length of time it takes for a class action to settle varies from case to case. Settlement agreements typically take at least six months and up to two years or more before they go all the way through a trial. Once a class action settlement agreement is reached, the agreement must be approved by the court. After the agreement is approved, there's a noticing period for class members to file claims. The final step is distribution and payment.