Overtime Pay
Our Sacramento Labor Attorneys are here to assist you in obtaining the overtime pay that you are entitled. Sadly, most aspects of California Labor Law are written to benefit the employer over the employee. However, when it comes to overtime pay and related wage claims such as meal and rest breaks, our state laws are very helpful.
Who is an Exempt Employee?
Unless you are an exempt employee, you are generally entitled to overtime pay. Contrary to what most employees are told by their bosses, your job "title" is virtually irrelevant as to whether you are exempt from overtime. Likewise, the fact that you are paid on a "salary" basis instead of by the hour is completely of no value. Finally, the fact that you may have "agreed" not to claim overtime or to only be paid a salary is also of no value.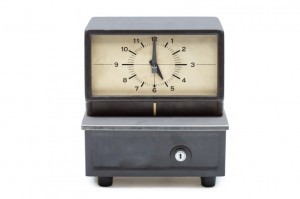 Determination of whether you are an exempt employee depends primarily on what industry you work in, and what your specific job duties are. Because of the unique aspects of certain industries, overtime may not apply. Industries in which overtime does not usually apply are: taxi-cab drivers; commercial fishing boat crews; full-time carnival ride operators; and outside sales persons.
However, the issue most commonly seen by our Sacramento Employee Attorneys in determining whether an employee is exempt is not usually the industry, but rather the job duties. Most commonly, an employer will claim an employee is a "manager," a "supervisor," or an "executive," and therefore not entitled to overtime pay. Commonly, an employer will give an employee a title such as an "assistant manager" or "supervisor" and then the employer asserts they the employee is not entitled to overtime pay because of this title. However, this is virtually always illegal.
The issue in determining whether a supervisor or manager is entitled to overtime pay is not based on their title, but rather two separate rules: the work must be "primarily" intellectual, managerial, or creative; AND the work must require an exercise of discretion and independent judgment.
Stated another way, does an employee spend more than 50 percent or 1/2 of their time actually managing, or is that only a small part of the job? Even when performing tasks as a manager, does the employee have the ability or right to exercise discretion and independent judgment, or are they only applying rules laid down by someone else?
Some of the job titles or occupations that we see that are entitled to overtime pay but not being paid include: assistant managers; supervisors; team leads; on-sight salespeople; truck drivers; apartment managers; nurses and nurses assistants; and in-home care providers.
As Sacramento Employee Attorneys, we are regularly frustrated by the number of employers that do not properly pay their employees overtime, and claim that the employee is exempt. If you know someone who is working overtime and not being paid for it, they should contact one of the Sacramento Employee Attorneys at Eason & Tambornini for a free consultation.
How is overtime calculated in California?
If you are an employee entitled to overtime, it is important to have a Sacramento Overtime Attorney sit down with you and calculate the amount of overtime you are owed. While there are some general rules, the amount of overtime and the manner of calculating overtime can vary depending on what type of industry you are working in. Generally speaking, you are entitled to overtime pay if you work more than eight (8) hours in a workday, work more than 40 hours in a week, or work seven days in one week.
In addition to being entitled to overtime currently, there are questions as to how far back you can claim overtime. As with most areas in the law, there are exceptions; but generally speaking, you can go back at least three years from today's date and claim overtime. Some employees who have a written contract for employment can actually go back a fourth year. The length of time you can go back and claim overtime is governed by a set of laws commonly known as the statute of limitations. Because every day that you wait may result in a day of lost rights to claim overtime, it is important that you speak with a Sacramento Employee Attorney timely to determine if you are entitled to overtime pay.
How do you prove how much overtime is/was worded?
As Sacramento Employee Attorneys, we are very well versed in proving how much time is worked by employees. First off, one of the few employee laws that favors employees is record keeping by employers. The law puts the obligation on the employer to keep adequate time records. If the employer fails to keep adequate time records, then the law permits the employee to make certain estimates of the time worked, and then those estimates are presumed as being accurate.
Many employers will shift the record keeping duties to the employee by having them fill out timecards. However, this shift of duty to the employee does not hold up in court. The duty remains on the employer. So, as Sacramento Employee Attorneys, we often see employers threaten employees that they must clock out, but keep working. These cases can be easy to prove, and are some of the most egregious examples of employee abuse.
In proving the number of hours worked, or in proving that the timecards are wrong, sometime the mere testimony of the employee is sufficient. However, in the modern day of technology, we often use phone records, email records, computer log-in records, and even text messages to establish when an employee's day began and when it ended. Besides the employee's testimony and technology, we often find that other employees (when being required to give sworn testimony in depositions or trial) are truthful and support their fellow employees.
In short, proving the amount of hours worked by an employee is one of the critical areas where retaining an attorney timely can provide the greatest benefit. If you or your fellow employees are not receiving appropriate overtime pay, please contact one of our Sacramento Employee Attorneys for a free consultation.