Paycheck Stub and Wage Statement Requirements
As employment attorneys, we are often asked what rights an employee has to a paycheck stub, or what rights employees have to accurate hours worked/money earned statements. California law is relatively clear on this issue and provides certain penalties and rights to an employee when their employer does not comply.
How often is an employee entitled to a paystub?
Under California law, an employer must provide an employee with a bi-monthly statement showing the hours worked and money paid. But, if an employee is paid more than twice a month, they must receive a statement each time they are paid. For example, if an employee is paid weekly, they must receive one statement each week.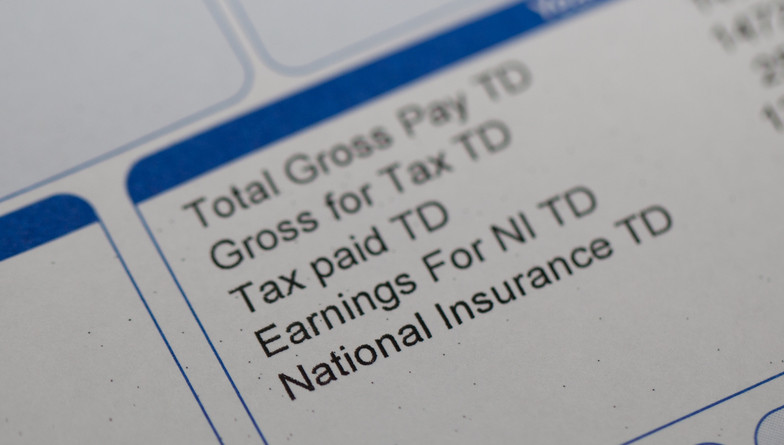 Can an employer verbally tell an employee how their pay is calculated?
Some employers try to avoid the paystub requirement by verbally telling their employee how their salary, commissions, or wages are calculated. However, this does not satisfy accurate paystub requirements in California. The paystub must be in writing and it cannot be written on the check itself. The statement of how wages, commissions, and overtime are calculated must be on a written document that is detachable and/or separate from the check itself. It must be something an employee can keep for their records.
If I am paid in cash, am I entitled to a calculation of my wages?
There is nothing illegal about an employer paying an employee in cash. However, the requirement to provide a paycheck stub or written statement explaining how the pay is calculated must be provided to the employee.
What information should be on a paycheck stub?
With a few exceptions, California law requires the following items on a paycheck stub.
"(1) gross wages earned, (2) total hours worked by the employee, . . . (3) the number of piece-rate units earned and any applicable piece rate if the employee is paid on a piece-rate basis, (4) all deductions, provided that all deductions made on written orders of the employee may be aggregated and shown as one item, (5) net wages earned, (6) the inclusive dates of the period for which the employee is paid, (7) the name of the employee and only the last four digits of his or her social security number or an employee identification number other than a social security number, (8) the name and address of the legal entity that is the employer and, if the employer is a farm labor contractor, as defined in subdivision (b) of Section 1682, the name and address of the legal entity that secured the services of the employer, and (9) all applicable hourly rates in effect during the pay period and the corresponding number of hours worked at each hourly rate by the employee and, beginning July 1, 2013, if the employer is a temporary services employer as defined in Section 201.3, the rate of pay and the total hours worked for each temporary services assignment." California Labor Code 226.
Does an employer have to keep copies of pay records and/or give copies of pay records to employees?
Not only does an employee have the right to a written paystub at the time a paycheck is provided, the employer has a legal obligation to keep pay records for at least three years. An employee also has the right to inspect and/or make copies of those records at any time.
If an employee requests to inspect or copy their paystub records, either verbally or in writing, an employer must provide an employee that opportunity within a reasonable period or no more than 21 days after the request. If an employee demands a copy of the records, the employer can charge an employee the cost to copy the records. However, most employers will provide the copies for free.
Does an employer have to keep track of the number of hours an exempt employee works?
If you are an employee exempt from overtime requirements, an employer does not have to keep track of the number of hours you work, nor report that on your paystub. However, this answer often causes confusion.
Many salaried employees are not legally exempt from overtime requirements. Those not legally exempt are entitled to accurate records showing their hours worked, even if they are paid on a salary basis. If you have questions about whether you are truly exempt from overtime, please see our overtime page.
On the other hand, if you are an exempt employee, but paid on an hourly basis, you are entitled to a statement of the hours worked. If you are paid on an hourly basis, this likely disqualifies your employer from treating you as an exempt employee and entitles you to overtime.
What are an employee's rights when they do not receive a proper paystub?
With a few exceptions, an employee is paid a penalty fee (up to certain maximums) from their employer for each time that they do not receive an accurate paystub. Generally speaking, the penalty for an employer not complying with paystub laws is $50.00 for the first violation, and $100 for each subsequent pay period. However, there is usually a maximum penalty of $4,000 for each employee. Additionally, an employer also pays any attorney's fees or legal costs the employee incurred when they hired an employment attorney to obtain these statements from them.
If you have not been provided proper pay records and believe your rights have been violated, please do not hesitate to call one of our employment attorneys. We can assist you in obtaining your records and potentially recovering penalties for your employer's non-compliance.