Kyle K. Tambornini | Personal Injury Attorney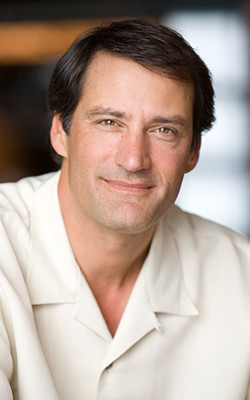 Personal Injury Attorney Kyle K. Tambornini has practiced law in Sacramento since 1992. Mr. Tambornini earned his law degree at the University of the Pacific, McGeorge School of Law. Before attending law school, Mr. Tambornini studied at San Diego State University, where he earned a Bachelor of Science degree in Business Administration.
Mr. Tambornini prides himself on his willingness to try cases, and to date has tried several hundred cases before the Superior Court of California, as well as the Workers' Compensation Appeals Board.
Mr. Tambornini's legal peers previously elected him as the president of the Capitol City Trial Lawyers Association and he has been a Board Member since 2002. He has also been a board member of the Consumer Attorneys of California, a statewide organization representing the interests of California consumers and injury victims.
"My attorney Kyle Tambornini is the best in Sacramento! He is awesome! After 6 years fighting the insurance attorney for a permanent injury . . .  I came cross Eason & Tambornini's website.  . .   The first time I met Mr. Tambornini, I felt like I was sitting at the table of an old friend. He was up front and used words I could understand. I dumped on his desk six years of paperwork standing 3ft high. I was so sure he was going to turn down my case, but he didn't.  He took my case and got me the best settlement within four months. I received up-to-date information throughout the entire time working with Eason & Tambornini. Everyone always had a smile on their faces (signs of working with professionals). This man is fantastic!"  Jill C, a Workers Compensation Client.
Mr. Tambornini takes his passion for representing injured victims very seriously. In addition to advocating in the courtroom, he is very active in working with legislative members to try and bring positive changes to the law for injury victims. Several times a year, Mr. Tambornini spends a day at the State Capitol lobbying on behalf of injury victims and workers compensation laws.
Having met while attending San Diego State University, Kyle and his wife Michelle, have been married for over 20 years and are very active with their three children. When he's not coaching their soccer or rugby club, he is serving on the board of their swim team. He is also a member of the California Chapter of the Italian Catholic Society.
Education & Certifications
San Diego State University
University of the Pacific, McGeorge School of Law
Bars & Courts
United States District Court, Eastern District of California
Professional Affiliations
Capital City Trial Lawyers Association
American board of Trial Advocates
Consumer Attorneys of California
American Association of Justice
Settlement Conference Judge Pro Tem, Sacramento County
Frequent Lecturer and Speaker at Attorney Seminars
Honors & Awards
Martindale Hubbell BV Rating 2005-2013