Sacramento Construction Accident Attorneys
A construction worker injured on the job needs a Sacramento construction accident attorney experienced in both civil jury trials and the workers' compensation system in California.
The workers' compensation system forum typically does not provide enough relief to an injured worker, but covers many of the immediate necessities such as medical treatment and temporary disability payments. Although a third party claim in the Superior Court can take significantly longer, it typically provides a better remedy.
Types of Construction Accident Injuries
Kyle K. Tambornini, the Sacramento construction accident attorney at Eason & Tambornini, is a respected civil trial lawyer in Sacramento, and was voted by his peers to serve as president of the Capital City Trial Lawyer's Association. Likewise, Kyle K. Tambornini has tried well over one hundred claims before the Workers Compensation Appeals Board, and thus has an exceptional knowledge in both forums. His knowledge is particularly valuable in these cross-over matters. In addition to handling these types of matters, Mr. Tambornini is a lecturer on the intricacies of workers compensation and personal injury cross-over litigation, which is customary in construction accidents.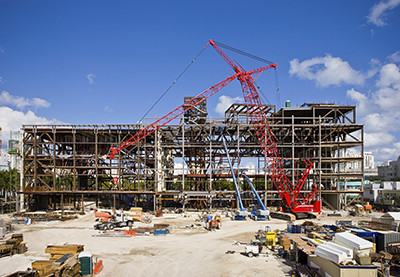 Our Sacramento construction accident attorney handles cases arising out scaffolding falls, crane accidents, unsafe trenches, construction equipment failure, contractors' negligence, contractors' unsafe acts, OSHA violations, electrical injuries including serve burns, and similar claims.
If you are injured on a construction site, it is important that you apply for workers compensation benefits as soon as possible so as to get the medical treatment and financial support you need. Unlike traditional car accident, motorcycle accident, truck accident, or medical malpractice cases, it is even more important to promptly hire a construction accident attorney to ensure that evidence is preserved. The very nature of a construction site brings with it the expectation of quick changes, and thus if a construction accident attorney is not immediately hired critical evidence may be lost forever.
Once you have applied for workers compensation benefits and hired a knowledgeable construction accident attorney, we will guide you to ensure that you receive medical treatment from some of the best doctors available. Likewise, we will also maximize your temporary disability payments while you recover from your injury. Once your injury has stabilized, our construction accident attorneys will transition the case into the Superior Court where the ability to recover for your injuries is usually better. Our construction accident attorneys can handle not only the prosecution of your case, but also the lien issues so as to maximize your recovery.
Similar to what you see in brain injury, spinal cord injury, and wrongful death cases, our construction accident attorneys have strong relationships with leading structured settlement companies to make sure, when applicable, that any settlement is strategically set up to protect against taxes and creditors.
Frequently Asked Questions posed to our Sacramento Construction Accident Lawyers:
If you have been injured in a construction accident our Sacramento construction accident attorneys at Eason & Tambornini will provide you with a free consultation. If you are not unable to travel, we can usually make arrangements to come to you.