Sacramento Wrongful Death Attorneys
The Sacramento Wrongful Death Attorneys at Eason & Tambornini have been handling wrongful death claims in Sacramento for over 20 years. A wrongful death claim occurs when a family member loses a loved one due to the negligence of another—whether in a truck accident, car accident, motorcycle accident, construction accident, or medical malpractice etc. The wrongful death may have been immediate, or may have occurred as a result of neglect by caregivers, medical providers, or other factors.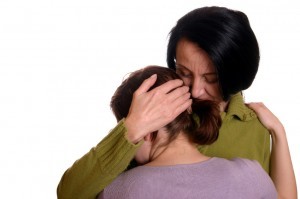 The Sacramento Wrongful Death Lawyers at Eason & Tambornini unfortunately know from firsthand experience the grieving that occurs with a wrongful death of a loved one. Because of this firsthand experience, we understand the need to balance the goals in working with family members: giving them room to grieve and celebrate the life of their loved ones; with the need to document and obtain evidence of how the loved one's loss impacts the family.
Our success in handling serious injury matters such as brain injury, spinal cord injuries, and wrongful death actions is grounded upon the simple principal of compassionately listening and learning about how the loved one's life has impacted the family. The loss of one's life not only causes financial problems, but more importantly, it causes a loss of emotional support, and the simple but most important loss of enjoying life.
The Sacramento Wrongful Death Attorneys at Eason & Tambornini know that we can never bring your loved one back and we know that no money will compensate you adequately for your loss. However, you are clearly entitled to all of your financial losses that you have incurred, and you should receive a just and fair compensation for your emotional and personal loss as well.
In addition to being good listeners so that we can understand the unique traits and impact the loved one had on your life, we pride ourselves on also being good communicators. We will work endlessly to make sure that you understand the law, the process, and how best to structure or settle a matter for the most favorable impact on you and/or your family.
In the evolving world of the modern family, the lines are becoming blurred as to who has the right to bring an action for wrongful death.  Historically, claims were limited to blood relatives and spouses.  However both the legislature and the judges are becoming more pragmatic in the law, and starting to expand who has the right to bring a claim.   Under California law, domestic partners, children of domestic partners, stepchildren, and even putative spouses and children of putative spouses may have claims for wrongful death.   For the purposes of a wrongful death action, a putative spouse is generally someone who may have been in a void or voidable marriage, but in good faith believed their marriage was valid.   This is a particularly complicated area of wrongful death law, but a major component of deciding who has a claim for wrongful death is premised on whether the person was a dependent.
If you have lost a loved one due to the negligence of another, please call one of our Wrongful Death Attorneys at Eason & Tambornini to see what we can do to assist you and your family in this unfortunate situation.