Jennifer A. Eason, Senior Workers Compensation Trial Attorney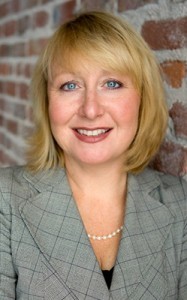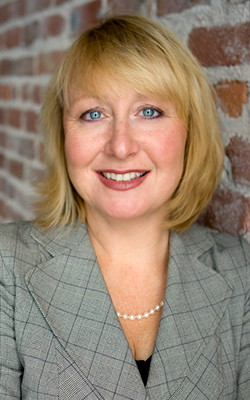 About Jennifer
Over the past two decades, Jennifer's practice has primarily focused on helping thousands of individuals who have been injured on the job. Since 1994, she has practiced almost exclusively within the workers' compensation claims process. Jennifer has built a reputation as a compassionate and powerful advocate and is known by courtroom staff and defense counsel for her strategic thinking and effective representation. This has resulted in frequent referrals. Most recently, she was named a 2017 Top Lawyer in Workers' Compensation by Sacramento Magazine .
Jennifer's litigation experience is extensive. She has aggressively represented clients at trial and argued on appeal. But, above all, she is devoted to helping individuals. Despite repeated offers, Jennifer has consistently declined to represent insurance companies or employers, opting to only represent injured workers. Jennifer is an active participant and supporter of the California Association of Applicants Attorneys , an organization whose primary purpose is furthering the rights of Workers' Compensation Applicants and other injured employees.
Although Jennifer possesses all the attributes of a tough lawyer, she also cares deeply for her clients. She is empathetic to those injured on the job and eager to help clients through the workers' compensation claim process. Jennifer also understands the difficulties injured workers face and comprehensively deals with each and every aspect of a person's claim, providing informed answers and obtaining maximum financial benefits. Jennifer's extensive experience with the law qualifies her to be a fierce advocate for her clients' rights.
Personal Life
Jennifer moved to Sacramento in 1989 and served as a member of the Junior League of Sacramento from 1993 to 2001. During this time, she developed her love for volunteering and helping the community. Prior to her children's graduation, Jennifer was actively involved in their schools serving not only as room mom, but spearheading successful fundraising events. These fundraisers included everything from raising money to remodel a non-profit school facility to chairing Jesuit High School's Christmas Tree Lane Gala event. Jennifer enjoys taking on a challenge and leading projects in both her professional and personal life.
In college, Jennifer discovered her passion for the law and earned a Bachelor of Arts degree in Law and Society. She went on to law school at University of the Pacific, McGeorge School of Law, where she met her husband Matthew R. Eason. Today, they're celebrating 25 years of marriage and are proud parents of two young adults in college. You will find Jennifer visiting her children at college on many weekends and enjoying weekday morning jogs with a group of women she has been running with for nearly 20 years.
Practice Area
Bars & Courts
United States District Court, Eastern district of California
Professional Affiliations
California Association of Applicants Attorneys
Honors & Awards
Law Review, University of the Pacific, McGeorge School of Law
Sacramento Top Lawyers
Martindale-Hubbell Peer Review "Distinguished"
Education & Certifications
BA University of California, Santa Barbara
University of the Pacific, McGeorge School of Law
Testimonials
"Within 20 minutes of our meeting, my workers' compensation case was settled. I cannot thank Jennifer enough for her willingness to help me with my case. She was so professional and genuinely cared about my issue. I would highly recommend her." – Angela B.
"I am so glad that I chose Jennifer Eason to represent me." – Athena B.
"Always professional, with the client's needs foremost in her mind. I have and will continue to use Ms. Eason." – Kipp G.
"My case was a nightmare from the beginning Jennifer helped me throughout this ordeal with care and compassion!" – Evert S.