Matthew R. Eason, Senior Trial Attorney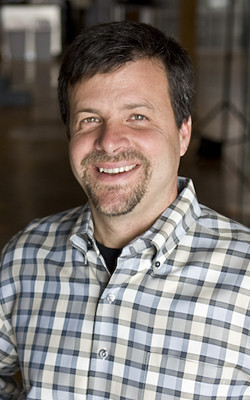 About Matthew
Matthew R. Eason has over 25 years of experience handling personal injury, overtime, and meal/rest break cases. Matthew represents a variety of clients including, individuals fighting against insurance companies, businesses seeking proper compensation for injured victims, and employees who aren't being paid fairly.
Matthew has successfully prosecuted personal injury matters ranging from rear-end car accidents to wrongful death claims. He values his clients and fights to help them receive maximum compensation for their injuries. One successful example of this was when a close friend was offered $15,000 by an insurance company as a take-it-or leave it settlement in a personal injury case. A year later, Matthew resolved the case for $3 million – the maximum insurance policy limit. His client was rewarded 200 times what the insurance company offered!
In addition to personal injury cases, Matthew has developed a reputation as an aggressive employee benefits attorney. These cases include not paying overtime and failure to provide employees with basic rights, including meal and rest breaks. He has successfully litigated class action claims on behalf of employees throughout the Sacramento Valley.
Personal Life
While in college and law school, Matthew had the unique experience of working as an elephant trainer at Marine World Africa, USA (now Six Flags Discovery Kingdom). This matchless experience helped him sharpen his problem solving skills and learn how to think outside the box.
Matthew and his business partner, Kyle K. Tambornini, met in high school nearly 35 years ago and have remained close friends ever since. He met his wife and fellow attorney, Jennifer A. Eason while attending law school. In addition to being successful business partners, they just celebrated 25 years of marriage with their two adult children.
Outside the office, Matthew's passion is rugby. He is recognized internationally for his development of high performance referees. Referees who have worked with Matthew have gone on to officiate men and women's international test matches. Matthew regularly presents on the development of referees, both in the United States and around the world.
Areas of Practice
Car Accidents
Truck Accidents
Dog Bites
Wrongful Death
Overtime
Meal and Rest Breaks
Bar Admission
State Bar of California
United States District Court, Eastern District of California
United States District Court, Northern District of California
United States District Court, Central District of California
United States District Court, Southern District of California
Affiliations/Awards
Super Lawyer (SuperLaywers.com)
Sacramento Top Lawyers (Sacramento Magazine)
Peer Review Rating – AV Preeminent (Martindale Hubble)
AVVO Rating 10 out of 10
Sacramento County Bar Association
National Association of Structured Purchasers
Judicial Officer, World Rugby Board
Grievance Panel Member, USA Rugby
Lecturer and Speaker at Attorney Seminars
Education
B.S. California State University, Sacramento
J.D. University of the Pacific, McGeorge School of Law
Testimonials
"I have found Mr. Eason to be very knowledgeable and understanding. He has represented me and my family in several personal injury matters and my daughter in a dog bite case. Each time, he and his staff went above and beyond to ensure we were protected and received fair and just compensation. I am presently represented by Mr. Eason and his staff in an auto accident case against an insurance company and I feel secure with him protecting my rights and interests. I have referred Mr. Eason to numerous friends and clients, all of whom are completely satisfied with his representation!" Rick C.
"I spoke with Mr. Eason himself for my employee break issue. I wasn't transferred to a side clerk. He's a good, solid man. He told me the truth and explained everything meticulously well. I'm extremely satisfied with my results. I will use him the future. This is the guy who will fix it for you. Good job, Matt. I salute you." Tim W.
"Matt was fantastic! We was so thorough and took his time with us! Anytime you have to hire an attorney, it's definitely scary. The people make the biggest difference! He was extremely kind and understanding and made sure we were 100% on board and understood all the legal jargon. From start to finish, Matt put 110% into our case and I couldn't be happier with the outcome! Thank you, Matt!" Caitlin B.