Sacramento Motorcycle Accident Attorneys
Experienced motorcycle riders enjoy the exhilaration of the open road. However, the Sacramento Motorcycle Accident Attorneys at Eason & Tambornini know too well that no matter how good a rider, a motorcyclist cannot always protect them-self from negligent drivers and the resulting motorcycle accident.
Our Sacramento Motorcycle Accident Attorneys appreciate that there can be a bias by judges and juries against motorcycle riders. Too often judges and jurors have an image that the motorcyclist assumed special risks by choosing to ride a motorcycle, and thus do not want treat them the same as those in a car accident or truck accident.
Types of Motorcycle Accident Injuries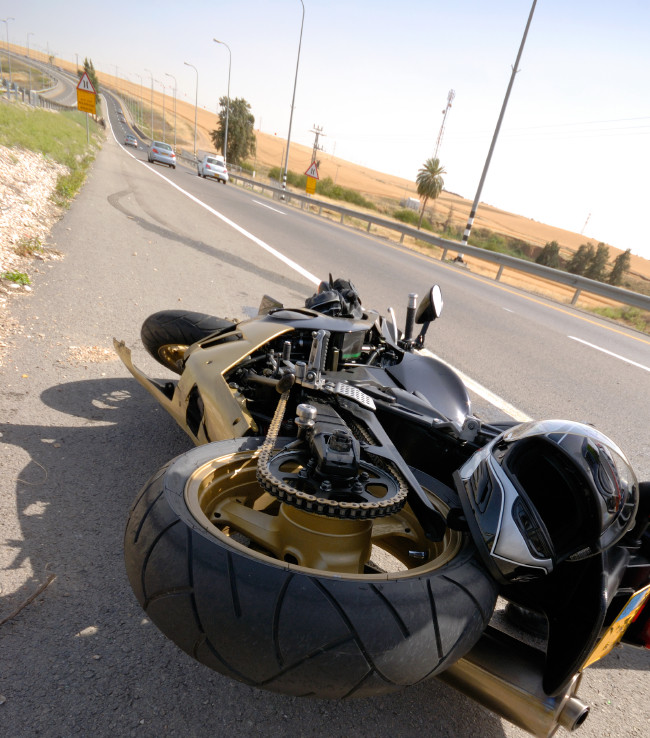 The Sacramento Motorcycle Accident Attorneys at Eason & Tambornini are experienced in educating judges and jurors that motorcyclists have the same rights to the road as cars, and that when a motorcyclist is a victim of an accident caused by an inattentive or negligent car or truck driver, the motorcycle rider is entitled to all remedies under the law!
Just like in major construction accidents, the injuries suffered in a motorcycle accident can be terrifying. Motorcycle riders more susceptible to brain injury, other spinal cord injuries or even wrongful death, than cases such as a dog bite. Additionally, there are significant incidents of medical malpractice in the emergency room as well. With the average American car weighing in excess of 6,000 pounds and an average motorcycle rider weighing less than 200 pounds, the weight differential is staggering.
There is much debate about when and under what circumstances a motorcycle rider is at fault in an accident.   There seem to be a bias by many insurance carriers against motorcycle riders such that they believe that a rider assumes the risk of an accident just for choosing to ride a motorcycle.   This is the furthest from the truth, and we will fight this bias aggressively.   Motorcycles riders have the same rights to the road as other vehicles, and are entitled to the same right-of-ways and protections.
While it is important that as motorcycle riders we pay a little extra attention to inattentive drivers, that extra attention does not excuse car and truck drivers from their standard of care:  to drive as a reasonable person would in the same or similar circumstances.   If a driver fails to act as another reasonable driver would, then that driver would typically be liable for the injuries caused to the motorcycle rider.
Frequently Asked Questions posed to our Sacramento Motorcycle Accident Lawyers:
Although motorcycles represent just 2% of vehicles on the road, they are involved in more than 10% of all crashes. If you were the victim of a reckless or negligent driver and were injured in a motorcycle accident, you are entitled to compensation for all of the damages that were caused or resulted from the motorcycle accident. These damages include not only your medical bills, lost wages, and pain and suffering that have occurred, but also the future medical bills, lost wages, and pain and suffering that you may incur in the near or distant future. If you have been the victim of a motorcycle accident, please call one of our Sacramento Motorcycle Accident Attorneys for a free consultation.